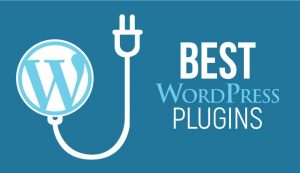 A few years ago, developing a website or a blog used to be an extremely complicated skill that required several month of learning and practice to master. People with these skills were comparatively low in supply than today due to which businesses had to pay huge amounts to developer to get a website developed. With advancements in information technology and increasing efficiency, the process gradually became simpler and the competition began to rise. More and more people turned towards this profession and it was during this phase when content management systems were introduced.
Content management systems are designed to make the development of a personal blog or website easier. Without much knowhow of C++, HTML and programming languages, developers are able to produce exceptionally great websites because of CMS. From among a handful of CMS available worldwide, WordPress is by far the most popular one because of its interface being user-friendly, availability of countless plugins and access to experts through online forums.
Every entrepreneur and even individuals who have no links to entrepreneurship requires a personal blog or website today for either popularity, marketing or selling purposes. A website is capable of doing the smallest task like revealing written content on the website to performing the most advanced tasks of online payment and ecommerce. To develop advanced dynamic websites without getting into PHP and coding, developers requires WordPress plugins. These plugins are easily available but the only downside, which is reasonably fair, is that not all can be obtained for free. Developers spend sleepless nights to develop a single plugin and hence it would be unfair to give them out for free!
Out of all the categories, social media plugins have been gaining popularity quite rapidly mainly because of the fact that social media is seen as an excellent platform by businesses to promote their business. As a WordPress developer, following are some of the essential social media plugins you must know about:
Revive old post: The first plugin you should know about is Revive old post that enables you to get hold of the content you shared on social media previously. This plugin works automatically once activated i.e. your old post(s) will get shared at the intervals you set and on the platforms you choose. This is essential for businesses who want to constantly remind their customers about an exceptional offer or achievement.
Monarch: As a WordPress developer, you must have complete knowledge of Monarch because this is one plugin every business and bloggers needs. Monarch enables you to place social media sharing buttons all over the website so that the visitors can share content if they like it. Not only this, you can add social media sharing buttons on sites that are mobile compatible. Since a lot of people visit sites using mobile phones nowadays, this could significantly increase the traffic on your website or blog.
ShareThis: A slightly similar plugin to Monarch but a very simple one, ShareThis allows you add the social media sharing buttons for more than 80 social media platforms available. This clearly means that there is no platform you may not find and it will satisfy all your sharing needs. Hence, ShareThis has been termed as a simplified version of Monarch.
WP Social sharing: Remember we talked about plugins you need to pay for? Here is one that costs you nothing and fulfill a significant part of your social media needs. Although it enables you to add only six social media platform sharing buttons but these are the sufficient in today's world. Only these few social media platforms have millions of active users which means the remaining tens would bring no good to your website or blog. So if you are looking for something easy-to-use, light and obviously, free, WP social sharing is the plugin you want.
SumoMe: A social media plugin performing a slightly different task than others, SumoMe allows you to view the total number of shares for each social media platform. The one with highest shares is automatically moved to top and helps strategists analyze which platform is the most efficient from among all. This plugin is one of the most downloaded ones from among all social media plugins demonstrating how important it is for people who want to keep track of shares and analyze progress.
Shareaholic: It seems like shareaholic is very much similar to ShareThis because it enables you to place social media share buttons on your website or blog. However, developers claim that Shareaholic is slightly rich in features and has more to offer than just placing the share buttons. So if you want to experiment something new apart from placing share buttons, get this plugin.
Social Warfare: Here comes a slightly advanced and heavily equipped social media plugin that will not slow your website or blog down. Social Warfare is more about how you share the content rather than if the content is being shared at all. This customization ability means that you can generate much more traffic using the features as compared to typical plugins offering social media sharing buttons.
Easy social share buttons: Another plugin offering you the option of placing social media sharing buttons on your website, Easy Social Sharing Buttons comes with analytics tool as well. This means that apart from convenience offered by a user-friendly control panel, you can keep track of the shares which will help you analyze the progress and traffic. Through the analysis, you will be able to continue with the current social media marketing strategy or devise a new one depending upon the results you obtain.
While these are the eight most essential social media plugins you should be aware of as a WordPress developer, there are hundreds of more which you may want to explore. A thorough knowhow of social media plugins will save you a lot of time as you will be aware of which plugin to use for a specific purpose. The decision of choosing basic plugins for free or buy professional ones totally depends upon the budget of website or blog owner and their requirements. If they are looking for an advanced dynamic website, it is imperative to but certain plugins not only for social media but for other purposes as well.
Author bio: Laura Putin is the technical head at an IT firm in Done Dissertation. She obtained her undergraduate degree in software engineering and will begin postgraduate studies soon.